Wow, so it is January 31st and I haven't blogged in 2013 yet! I made a promise to myself to write at least 233 blog posts this year. I was on my home from work et al thinking a whole month was going by without a single blog post! So I had to write something. I could have picked out one of my drafts and published it or used one of the blog ideas I had. But because I always have eventful days, I could make a blog post out of the last 3 hours. So here goes :-)
I headed to Asanka Local in Osu to meet the man I consider my closest 'mentor'. Paa Kwesi Imbeah was known to me as early as the days I stepped foot in Presec because his name was popular in conversation. He had just left Presec as the Protocol Prefect, a member of National Science & Maths quiz team, a member of the Editorial Board, 6A's in his SSCE and the distinction as the nation's second best graduating secondary school student. I left Presec with a resume close to his and became his friend when we found ourselves in the US studying at MIT and Yale.
This was my first time at the Osu Asanka Local in 5 years. The last time I was there, I was with a very special friend, who's a lady. I told Paa that and he wondered aloud who it was. The lady knows Paa but he doesn't know her. Paa is a rock star that shines bright for many to see, this lady is a rock who stars lean on. More about her later, or never :-) Paa was visiting from London, we caught up for a couple of hours about new events in our lives, things happening in Ghana, etc. Paa and I were co-founders of the
GhanaThink Foundation
, we've had many discussions over the years, some of which gave birth to
Museke
and
Kasahorow
, etc. He's just completely awesome. Oh, before I forget to mention, I had banku and okro stew while at Asanka Local. :-)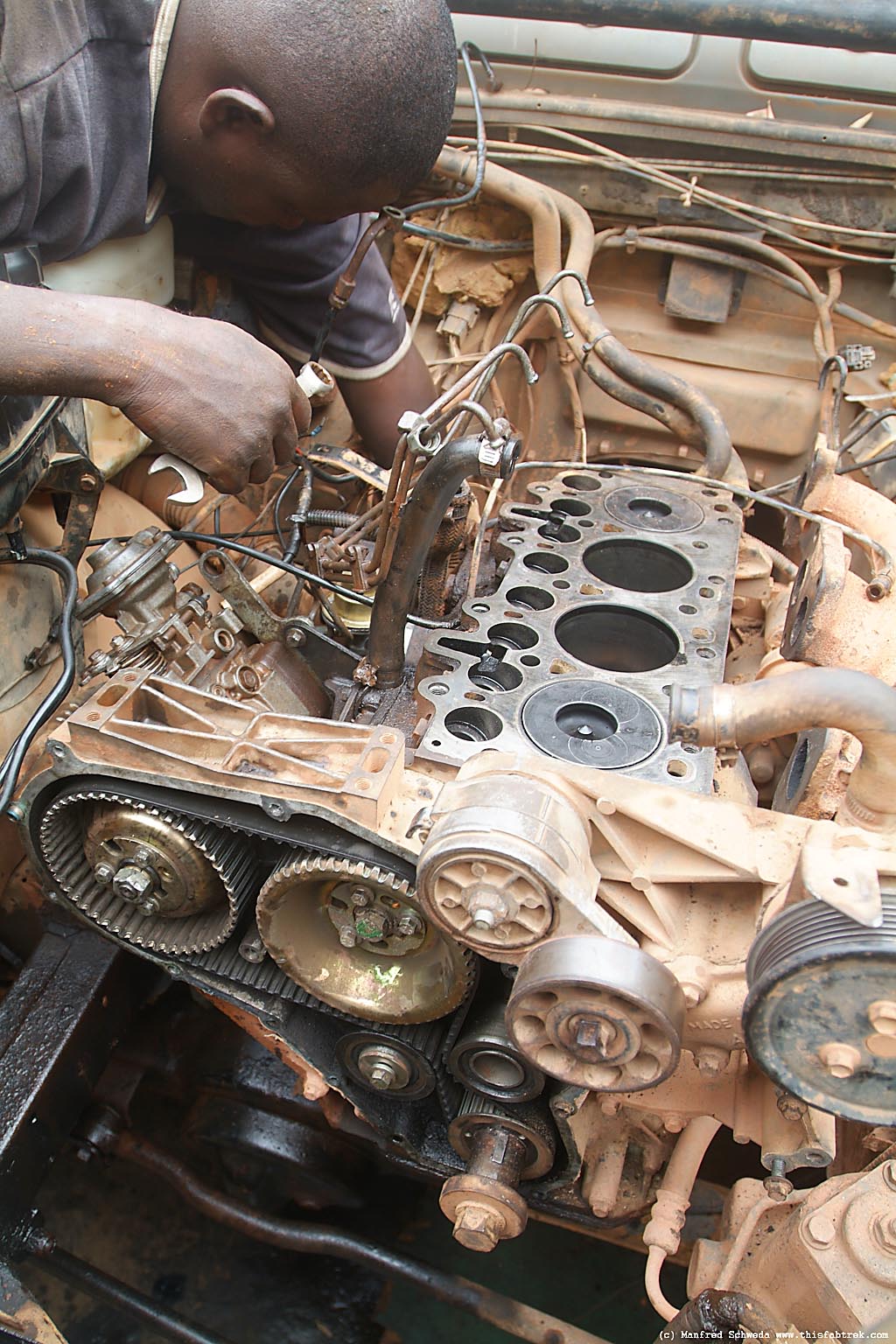 We ended up parking my car at Frankie's and finishing our chat at Smoothies. When I returned to my car to drive 'us' home, only one of us wanted to leave Osu. The #VimRide wouldn't spark. This wasn't the first time but had to be one of the last. "Battery no ay
ɛ
lose". I was rather far to call my East Legon based mechanic. I stopped a number of taxis to help me 'jump' the car. With the help of one gentleman, one taxi driver owned up to help us. He tried all the 'car tricks' I had seen and the car wouldn't spark. Then he proceeded to touch some 'starter wires' and the car sprung to life. "Don't turn off the engine before you get home". "I shall not, even if a very beautiful lady stops me, I shall not budge". I gave them both 5 GhC (an amount that could have bought the "Kumawoo movies
April Fool 1 & 2
just an hour earlier) and went home.
I set out to East Legon using the "scenic route" with the transport circles named after NPP forefathers. After I passed the Danquah Circle headed towards the Akufo Addo one, someone shouted to me to stop requesting a ride to "37". Normally, when men pass that route, damsels of the night call them out to stop with no proper destination in mind. So I had to look again and it was a guy who desperately needed a Good Samaritan to help him on his journey. Funny enough, I was going to stop and pick up someone who needed a ride and was going my way anyway. I parked by the trotro stop. The mechanic came by, after wondering whether it was the girl next to him I stopped for, and asked for a ride. I told him I stopped for him.
He was headed to Madina but he chose a popular destination to request in 37. I could take him further than the popular transport hub. I explained to him what happened with my car thinking "if the car broke down again, he'd surely help me". We chatted about mechanics and their honesty, amongst other things. I took him all the way to Atomic Junction at which point he requested he continue his journey and I go no further away from my home's direction. One taxi driver-turned mechanic helped me jumpstart my car and I became a taxi driver for a mechanic on his way home. One good turn deserves another.
I was relieved to arrive home. I
remembered
I had wanted to listen to the
Tuabodom
song and so I relived the memories of 2005. Then I thought about my car. It's not been the same since I had the car accident on December 30, 2012. Today, problem. Tomorrow, trouble. Couldn't the car just get back to its 'normal' condition so I could take it for a long ride? My last long road trip was to Tamale in July 2012 for
Barcamp Tamale
. It was a lot of fun. We even went by Tuobodom too. Like a ride as long as going to Burkina Faso? Actually, I want to go to Burkina Faso. Driving there would not be a bad idea at all. I hope everything works out for me to go to the former Upper Volta. "Maam nonga Burkina Faso" ( I love Burkina Faso in Moore). May the gods be kind to me. I literally willed the Stallions' equalizer versus Nigeria's Super Eagles earlier this month. One good turn deserves another. Hello 2013 :-)