My first travels outside Ghana in 2012 landed me in Tanzania. My time there helped shape what my Tanzanian alter-ego would be like. I never had as many Tanzanian friends as I would have wanted, in fact I might have had as many non-Tanzanian friends who had once lived in Tanzania as Tanzanian friends. Tanzania is affectionately called "Bongo". The Bongo friends I've had have been awesome people and close friends as well. How couldn't I love a country where their major language is an African one? Kiswahili. I wish I could write this whole blog entry in Swahili but I'm not quite there yet. Hamis will give it a stab later. Who's Hamis? So after
Ayooluwaato Eze
from Nigeria,
Richard Nshuti Mayanja
from Uganda, and
David Ochieng Mwangi
from Kenya, I introduce to you all Hamis Ambwene Massawe, my Tanzanian alter-ego.
I am from diverse backgrounds. If you've been to Bongo, you'd know it's a country of diverse cultures. In fact, Swahili is a prototypical diverse language too. My mother comes from the Tanga region. It is believed love originates from here. This region has the finest women in the country and they are known to be the best lovers. My parents chose a Tanga name as my first name, Hamis. So if you think Tanzanians sing about love too much, you haven't known me properly :-) Love so strong brought a Tanga woman and an Indian man together to produce my multiple-time talk-of-the-town beauty of a mother.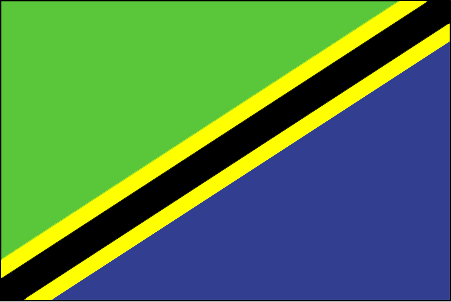 My last name Massawe comes from the Kilimanjaro region where my father hails from. Of course, I've climbed the Kilimanjaro before. Hurry down there and earn my country some money. The people coming from this area (Chaggas) are known as the best business men in the country. We are stingy and very future focused. Most of Bongo's rich native people are Chaggas. But you also know that my maternal grandfather is Indian right? Pesa nyingi sana. If you were being constantly challenged to climb the Kilimanjaro as many times as possible, you'd find a way to be successful. Or you'd find a way to milk 255 tourists to make some money. Our president Jakaya Mrisho Kikwete once joked "if you go to a place where Wachagas are not present just know there's no money to be made". Kweli kabisa.
So I love well and I love my money. Ambwene? The name is from the southern part of Tanzania. That is where I was born, in Mtwara. My parents were doing a trip of the eastern belt of Africa, and has stopped there after some time in Mozambique. They are quite Afro-centric you know. You can't talk about Tanzania without mentioning Kenya. We outnumber them but they like to act like our big brother. Besides, they can't speak Swahili as well as we can. And we do have the Kilimanjaro (and the Chaggas) to boot. We have many beautiful beaches, tourist attractions and of course, Zanzibar. Not your
local African restaurant
or bar but the
real one
, the beautiful island off mainland Tanzania surrounded by the Indian Ocean.
We Tanzanians love food. I especially love "kiti moto". Nyamachoma has hype, but kiti moto is the real deal. I know Ali Kiba once
sang
"
Msiniseme kama napenda kula
" but feel free to broadcast that me and my Bongo friends love food. You could also bet we have some great fish. That love thing? It must be in the Indian Ocean along Tanzania's coast. So is the passion fruit juice I love so much. I am quite the foodian, but I don't like drinking (alcohol) as much. Maybe it's the Islamic influence.
Because my father was a diplomat, he took me to the International School of Tangayika. I also spent some years in Kenya, India, Saudi Arabia, Ghana and South Africa. I ended going to university in the US. Through it all, my Swahili has suffered. We are united by a language we claim highly, KiSwahili. Our founding father,
Mwalimu Julius Nyerere
, did his utmost best to ensure Tanzania (which was a unification of Tangayika and Zanzibar) will be a harmonious and unified country. As part of that, he rallied us around the Kiswahili language which is still the official language today. In fact, we were taught Science in the language. Yeah, imagine that. Guess how to say "Carbon Dioxide" in Swahili without googling? It's Dioksidi kabonia. Samahani, it's no botanical name. You can even do
GMail in Swahili
and there's also the
Swahili version of Wikipedia
!
We also have a good singing culture and you guessed it right, most of the popular songs are in Swahili. We also have some great singers like Ali Kiba, Diamond, TID, Linah, Lady JayDee, Ray C, Nakaaya, etc. I got my butterfly voice from my mother too. You might see me on Tusker Project Fame one of these days, outshining all the Kenyans and Ugandans. In Bongo, you will find an amalgation of African influences. We listen to a lot of Central and Southern African music and now, a lot of West African too. You might have also realized I bear the same name with one of the most visible Tanzanian 'Bongo Flava' musicians,
AY
, whose real name is Ambwene Yessayah. Yes I! Ah! We are very welcoming and anyone can easily make a home in Dar Es Salaam, Arusha and in many of Tanzania's regions.
Tanzania is easily the best place to live in Africa. It's a peaceful, friendly nation with a diverse culture and many things to do and places to go too. Tanzanians are very friendly and peaceful people. Though there are many tribes, and huge numbers of both Christians, Moslems, and Hindus, you won't hear about any tribal or religious conflicts and trouble. We have numbers, you can make money here. We Chaggas don't mind you coming to share the wealth to be made. So Karibu sana.
So next time you meet Hamis Ambwene Massawe, that will be me. And I'm not on Twitter, Facebook, or Google+. I normally use some other guy's profile to see what's happening in the social media world. I love reading Swahili blogs, I am learning fast, once mine is released, it will go viral. I'll be celebrating amongst other things, beautiful Tanzanian women like
Nancy Sumari
.
I mean, what's your matter? Tanzania got every flavour to match any in any corner of the world
:-) You can catch always me here on this blog.