Exercising Ethics to Engineer Excellence while fighting corruption in Ghana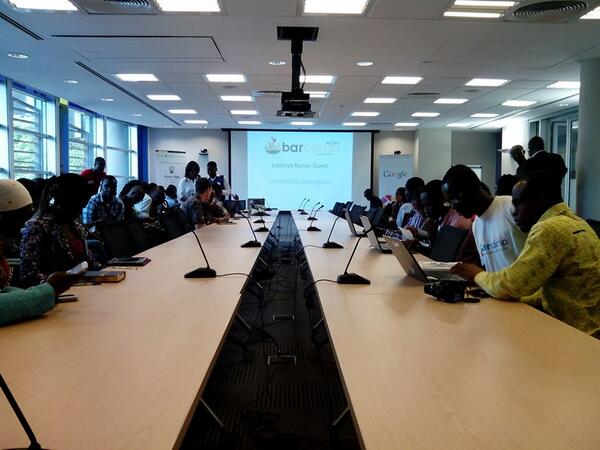 +Barcamp Accra
2013 was organized on December 23 at the
+World Bank
Ghana office in Accra. This was the 7th Barcamp organized in Accra. Throughout the year, many Accra residents saw how we had
+Barcamp Kasoa
,
+Barcamp Tema
,
+Barcamp Tamale
,
+Barcamp Cape Coast
,
+Barcamp Kumasi
,
+Barcamp Ho
,
+Barcamp Sunyani
and
+Barcamp Koforidua
. Accra's turn had finally come. The organizing team had chosen corruption as the major talking point in Ghana this year. The theme for the event was formed around and we ended up with "
Exercising Ethics to Engineer Excellence
". We had to have it on a Monday as per World Bank wishes so many people missed the event due to work. Many would have missed due to weddings and other engagements on the Saturday before too.
The event started with attendees mentioning what they felt was the most important or interesting thing to happen in Ghana in 2013. Many of the answers had to do with corruption. See a
storify post
about this intro session along with the anticipation of attendees in building up to that point. The emcees were
+Ela Asare
,
+Mac-Jordan Degadjor
and
+Kuukuwa Manful
. The event continued with the speed mentoring session. The speed mentors (resource personnel) had 1-on-1 mentoring sessions with attendees for 10 minutes at a time and we later switched on to 3 people at a time because there were so many attendees. The mentors included
+regina agyare
(Soronko Solutions), Leticia Browne (Ghana Angel Investor Network), Gloria Yankson (PlanIT Ghana),
+Eric Osiakwan
(Angel Africa),
+Michael Ocansey
(Kuzima), Kobby Parker (United Bank for Africa), Bill Boglo (Legacy Pension Trust), Valerie Labi (Clean Team Ghana),
+Hannah Acquah
(Acumen Fund), Joseph Hudson (Tigo), Freda Adu (HR), Frederick Ofori-Mensah (Weston Capital), etc.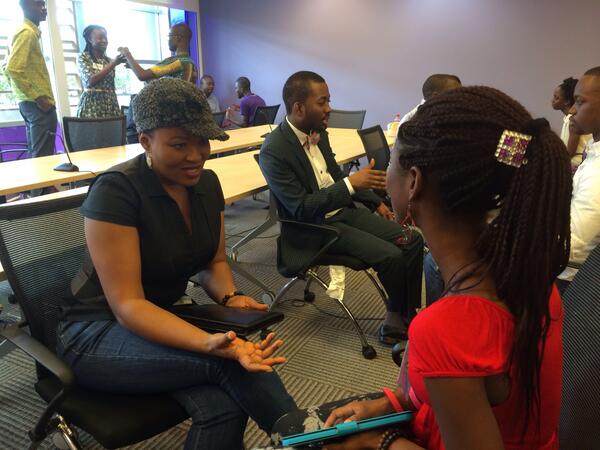 Panel discussions about the event's theme followed. We had 3 separate rooms with the emcees moderating. Esi Ansah (Axis Human Capital & Ashesi) and
+Golda Addo
(
#1SimpleStep
) led one session,
+Kwame Gyan
(Airtel) & Gloria Yankson (PlanIt Ghana) led another, while
+Kinna Likimani
&
+Nhyira Addo
(
+Citi97.3FM
) led one too. The agenda for breakout sessions was built after and appreciation shown to sponsors -
+Google Africa
, World Bank, DKT International, Nandimobile, Gold Coast Clothing, Multi TV,
+Mpwr
Show, Team1000Words,
+Spy Ghana
, etc. Lunch was provided by Auntie Muni Waakye, many attendees loved that.
The first set of breakout sessions ensued.
+Jemila Abdulai
&
Eric
led a session on personal branding.
+Jojoo Imbeah
led a session on building a mobile app to fight corruption.
+sampson oboh
led a session on the Young Power Revolution.
+Enock Seth Nyamador
of
+Planning Wikimedia Ghana
organized a session on putting Ghanaian content on Wikipedia.
+Ela Asare
& Arden had one on volunteerism (check out the
+Ghana Volunteer Program
).
+Danny Kofi-Armah
led one on business ethics while one of the YPR reps held one on health. The second of breakout sessions were as informational and interesting.
+Collins Nartey
and other Google Student Ambassadors organized a session on Google tools.
+Edward Amartey-Tagoe
organized one on Women in Leadership.
Aku
led one on using audio visual media to fight corruption.
+Kinna Likimani
led a session on creative writing.
+Akua Akyaa Nkrumah
led one on sanitation corruption.
+Edem Kumodzi
organized a internet security session.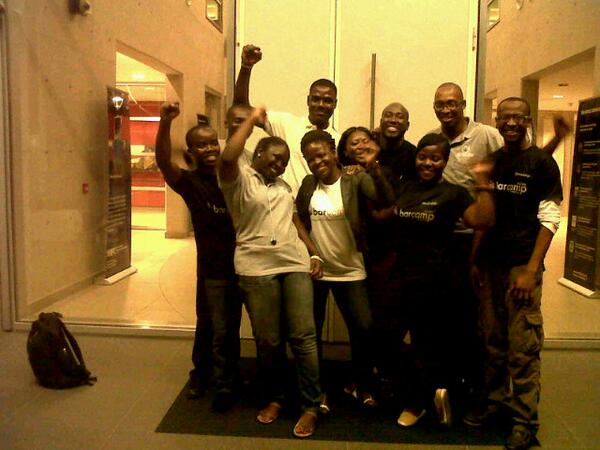 Barcamp Accra
2013 was the 28th
+Barcamp Ghana
event. The organizing team was made up of
+Doris Anson-Yevu
+nii nai-kwade
+kofi yeboah
+Worlali Senyo
+Nehemiah Attigah
+Bubune Sorkpor
the 3 emcees and me. Many other thanks and kudos to the various
+GhanaThink Foundation
members who played great roles to make the event successful, especially those who played various roles like
+Seyram Freddy Ahiabor
+Donald Ward
+nathaniel ALPHA
+Rachel Hormeku
&
+Senam Aseye Bridget
. Check out #bcaccra on
Google+
and
Twitter
.